Is It Really Sustainable Fashion?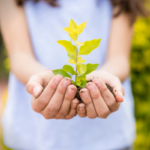 No fashion brand can be 100% sustainable, but there is always room for improvement. Sustainable fashion is an umbrella term for clothes that are created and consumed in a way that can be sustained, while protecting both the environment and those producing the garments. Aletheia Apparel strives to consistently grow in sustainable practices and support consumers in increasing sustainability in their fashion selections and care.
So what are the characteristics of a sustainable clothing brand?
Circular material flow / closed loop systems / cradle to cradle
Eco-friendly production & packaging
Emission reduced production
Fair, social & ethical
Handcrafted
Good quality
Organic materials
Produced locally
Recycled & recyclable
Resource saving production
Upcycled
Vegan
Waste reduction
Seek to support fashion that truly meets many of these characteristics of sustainability. No fashion brand can do it all–but are they trying to do it at all? If so, give them your support.