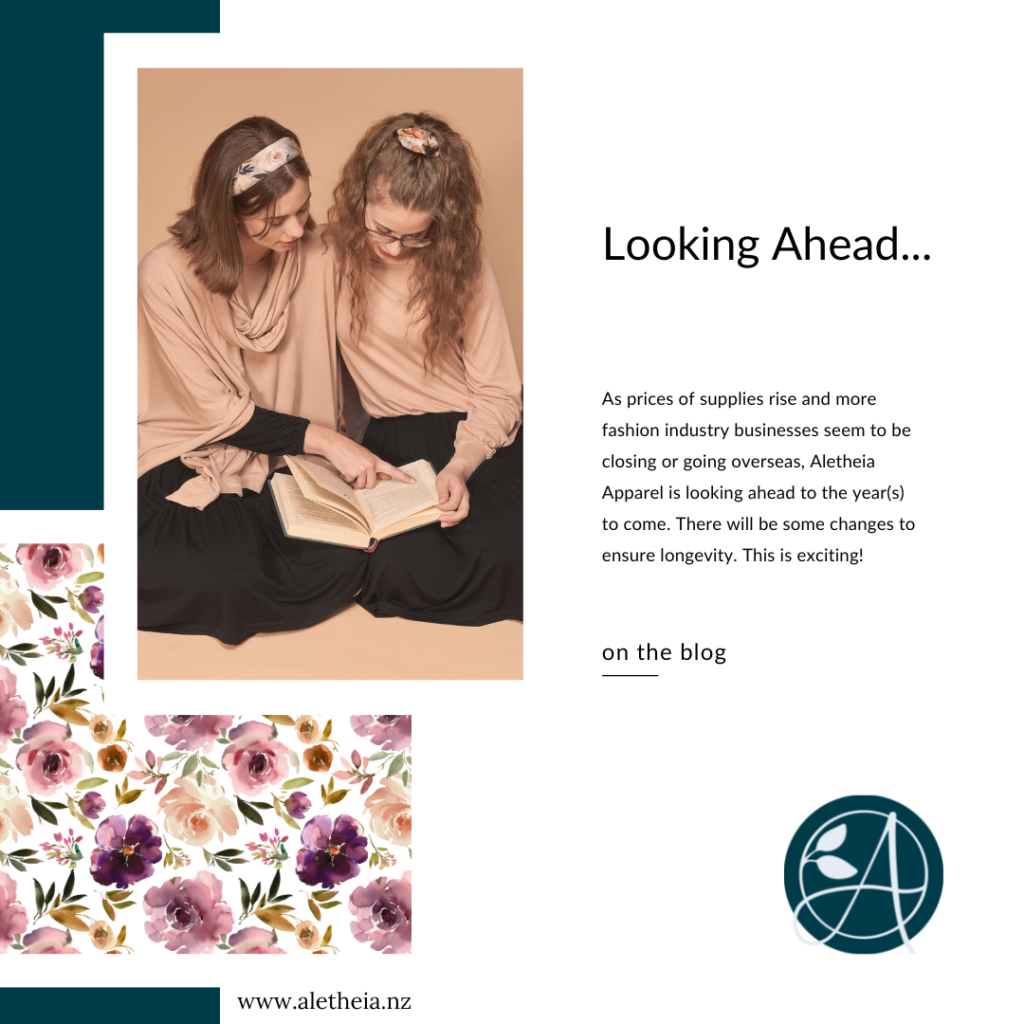 With the world around us in upheaval–earthquakes, floods, wars, pandemics–and businesses struggling, Aletheia Apparel is committed to the following:
Doing Good: supporting the NZ Cancer Society and primarily supporting NZ businesses
Quality: superior fabrics and excellent construction of garments
Personal Service: prime alteration services, free repairs on all Aletheia garments, and personalised consultations
Style: continued offerings of classic and stylish designs that are timeless and feminine
Customisation: being able to select options for your perfect garment
As prices of supplies rise and more fashion industry businesses seem to be closing or going overseas, Aletheia Apparel is looking ahead to the year(s) to come. There will be some changes to ensure longevity. This is exciting!