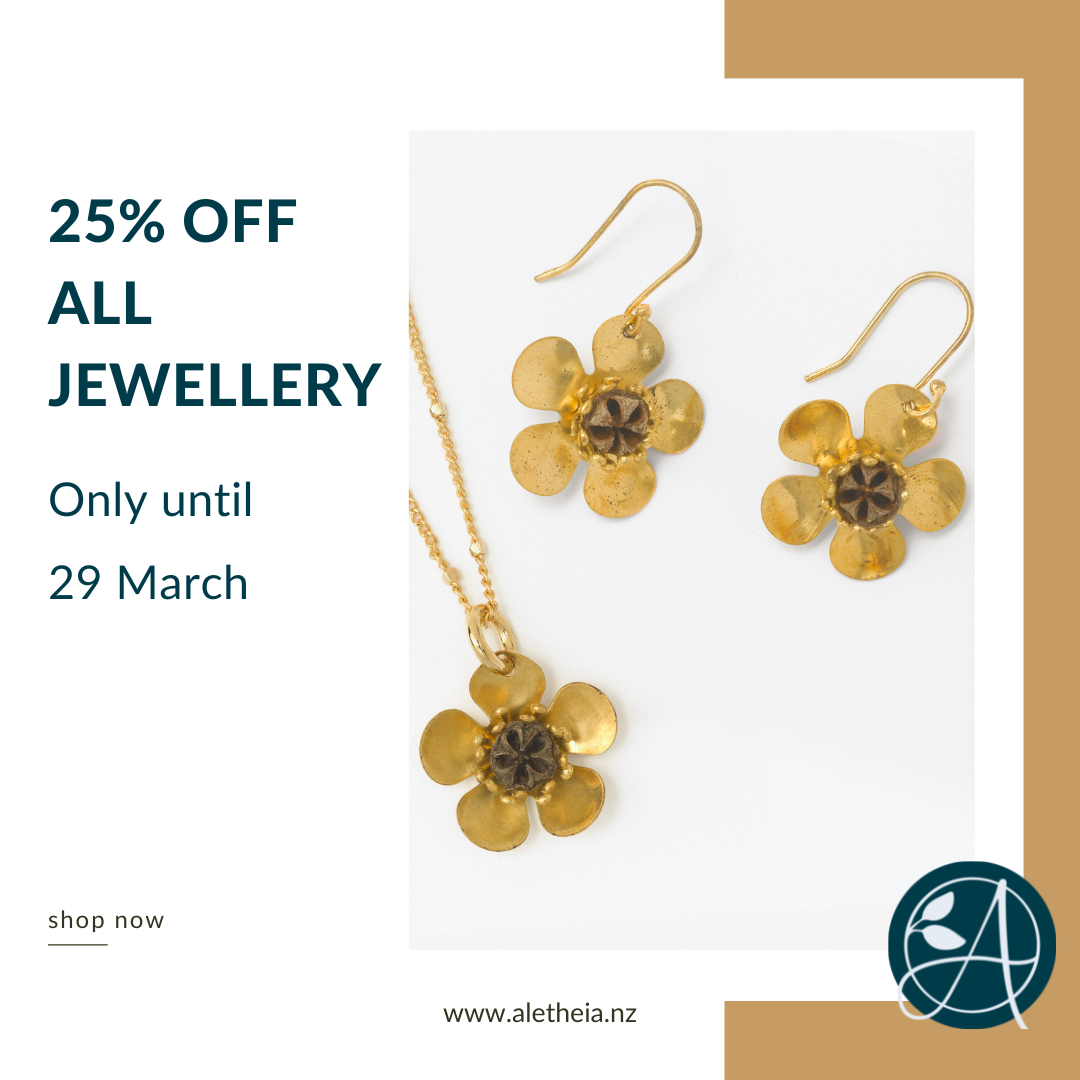 I'm out purchasing fabrics for new options and for the next garments to be offered!! This is one of my favourite steps in the process.
As I'm out and about, I thought it would be a good reason to offer 25% off all jewellery. The sale prices apply in the cart and will only last through 29 March.
All jewellery in stock is made by Nostalgem – New Zealand flora & fauna inspired jewellery from the Bay of Plenty. Each purchase also includes a monetary donation to the New Zealand Cancer Society.
Your purchase supports women with cancer and local New Zealand businesses. I love wearing my Manuka Earrings!